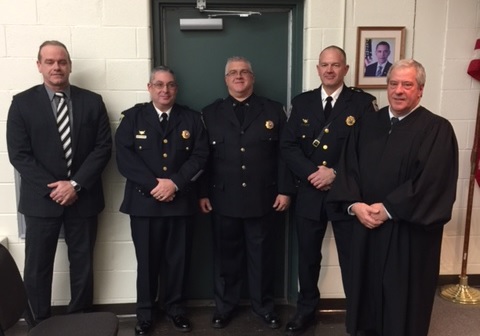 On January 9th 2017 at the Town of Newburgh Re-organization meeting
Robert Desaye was sworn in as the town's newest Police Lieutenant.
Dennis Carpenter was sworn in as a Sergeant for the Town Of Newburgh
Police. Judge Richard Clarino administered the Oath Of Office in front
of a packed Town Hall comprised of supporters, family and friends.
Shown above immediately following the swearing in left to right are:
Police Chief Bruce Campbell, Lieutenant James Nenni, newly
promoted Sergeant Dennis Carpenter, newly promoted Lieutenant
Robert DeSaye and Judge Richard Clarino.