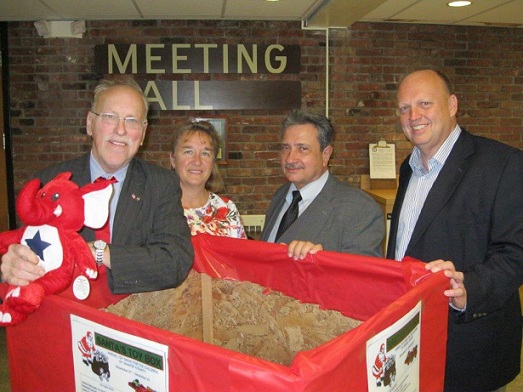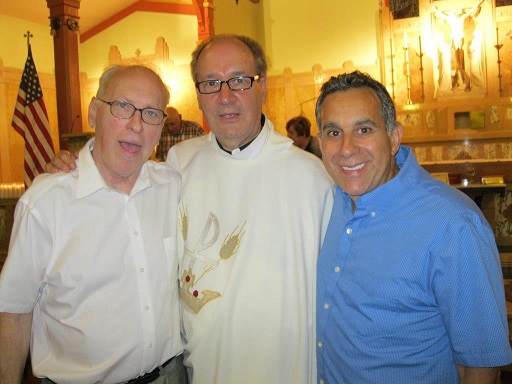 Town Clerk Andrew Zarutskie with Father Bill Scafidi on the occasion of his
last Mass in Newburgh, July 31, 2015. Also present is Town Councilman
Paul Ruggiero.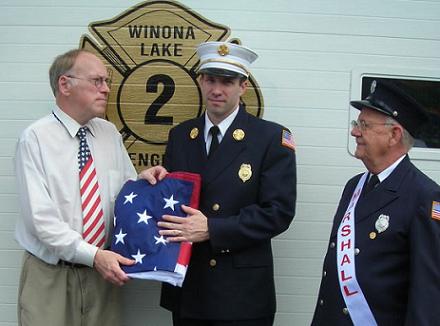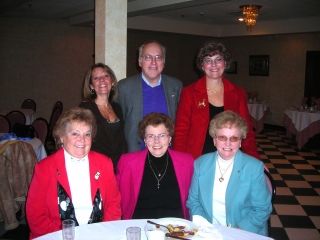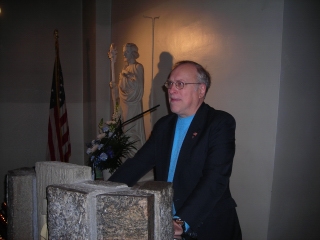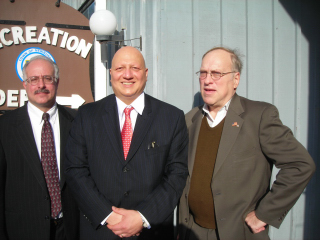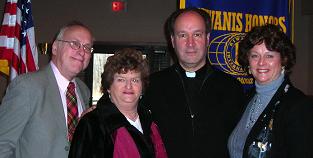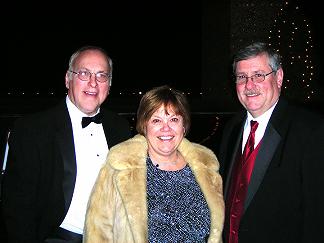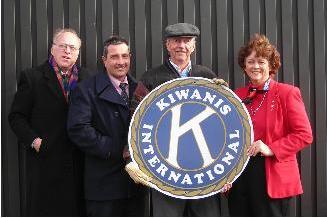 From left to right are Town Clerk Andrew Zarutskie,
Town Councilman Gil Piaquadio, and Town Councilman
George Woolsey with Kiwanis President Debbie DeAgostine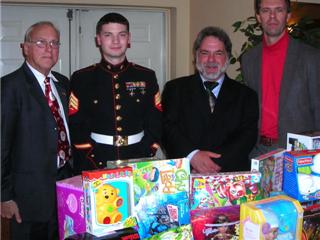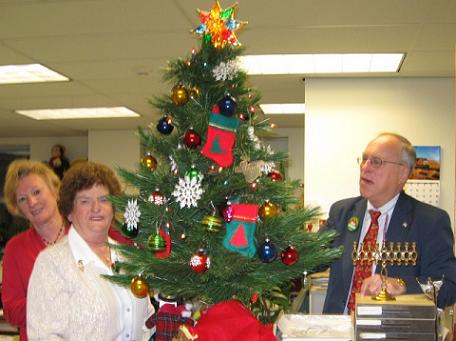 December 2008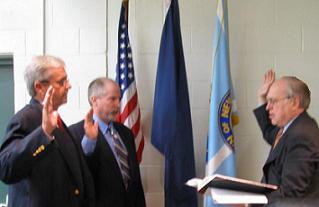 Andy pictured above swearing in Planning Board
Members Tom Fogarty and John Ward April 6th 2009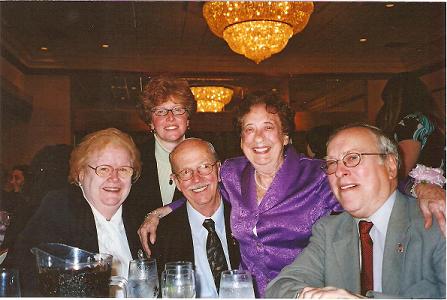 May 2009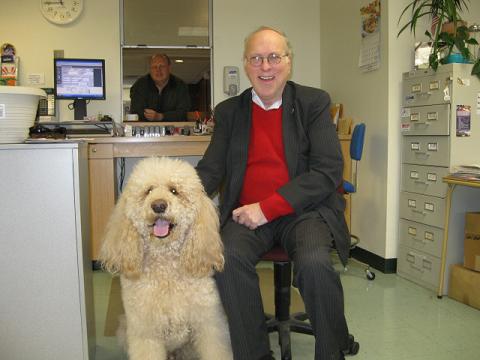 Brandy the Poodle, a therapy dog who performs tricks to entertain folks in nursing homes,
pays his annual visit to the Town Clerk's office to renew his license (April 10, 2010).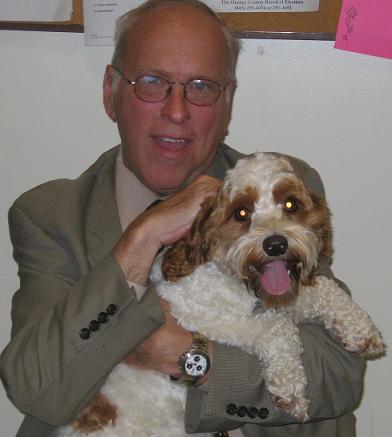 Andy with Spokespooch October 7, 2011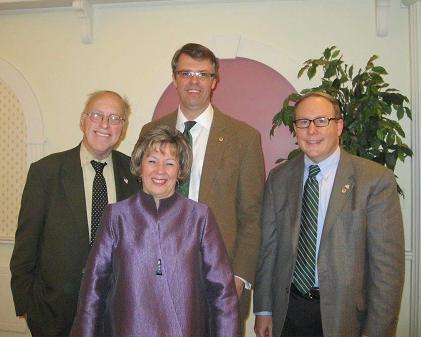 Andrew with Donna Benson Leigh Benton and Richard Mayfied




Road side clean up Fall of 2013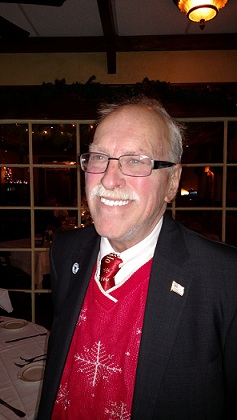 2016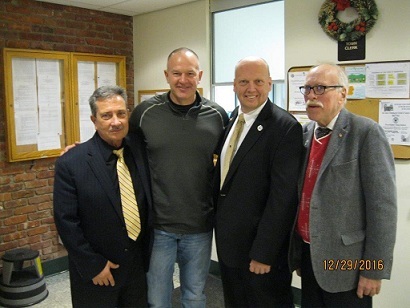 Robert DeSaye becomes Lieutenant 12-29-2016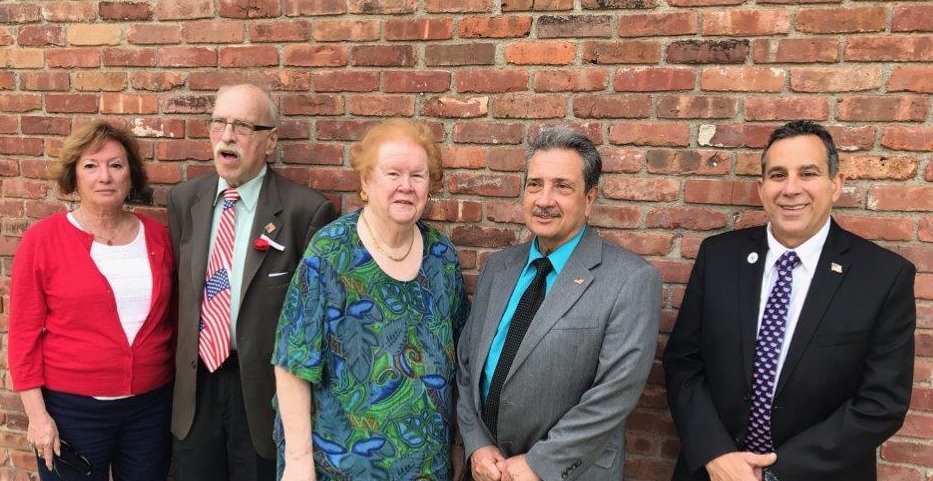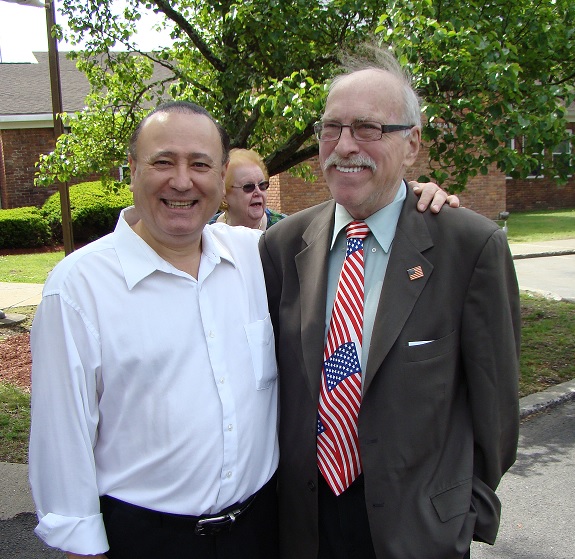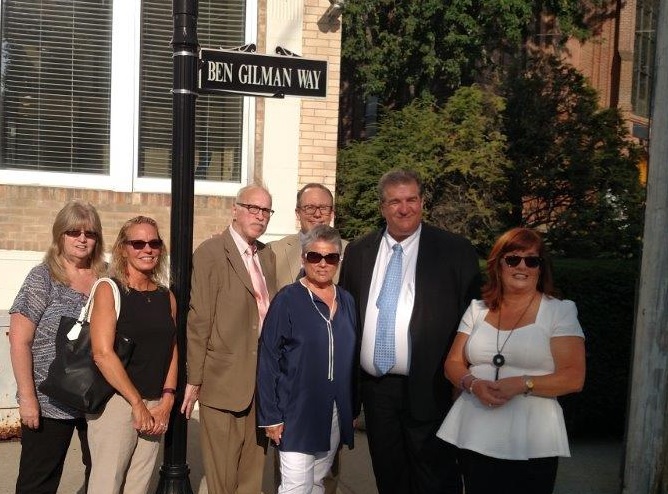 Dedication of Ben Gilman Way on August 24th 2017
The staff of the Town Clerk's office as of November 2017.
Standing (left to right): Town Clerk Andrew J. Zarutskie, First Deputy Town Clerk Joseph P. Pedi
Seated (left to right); Second Deputy Town Clerk Lisa M. Ayers, Records Clerk Janet Simmons, Registrar Emeritus Jeanne M. Patterson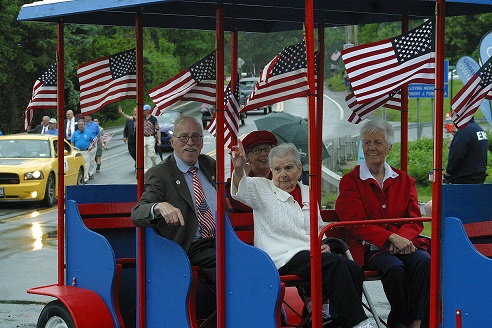 Memorial Day Parade 2018 (Photo courtesy of the Mid Hudson Times)