Programs
Page Navigation


Check out Our SUMMER Program Guide Here . Online Registration is available now Here!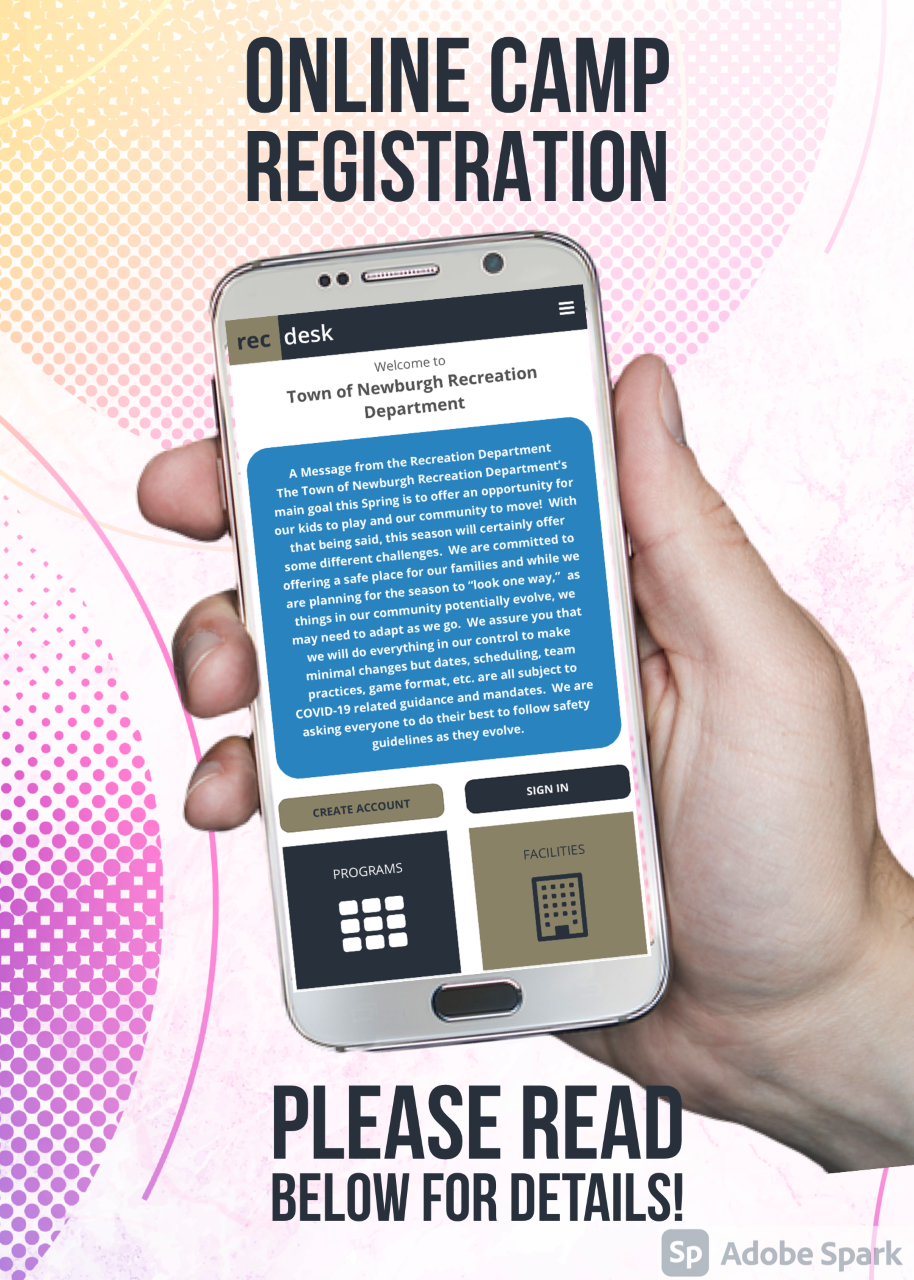 Date: April 10th
Time: 8:30 am online (encouraged) and in person
We are having TOWN OF NEWBURGH RESIDENT registration on Saturday April 10th at 8:30am. We will be in the office that day also at 8:30 am but we strongly encourage you to register online NOT in person unless you can only pay with cash or check. We cannot guarantee you will get into camp. And please be advised if you do come in person we will be registering you on the same system that people are using to register online at home. Please create your online account now and enter all your household information so that you are ready day of! If there are any remaining spots, Non-resident registration is 4/13.
Visit https://townofnewburgh.recdesk.com/Community/Home
To create your household account and fill out any forms and waivers ahead of time.(filling out forms does not guarentee you a spot in camp) Please call (845)564-7815 with any questions you may have. Thank You!
See below for camp Details click Picture to take you to the registration site.