Filter Plant
Page Navigation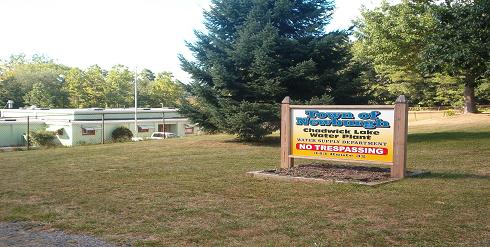 Town of Newburgh Water Supply
Chadwick Lake Filter Plant
343 Route 32,
Newburgh, NY 12550
John Egitto
845 564-2180
The Town of Newburgh Water Supply is committed to providing our customers
with the best quality water possible at the most economical cost. We draw water
from Chadwick Lake and the NYC Delaware Aqueduct. The water is treated to
remove foreign material and kill bacteria. Fluoride is added for sound dental

health.
The system serves approximately 22,800 customers and has more than 6,000
connections as well as approximately 1,400 fire hydrants. The average volume of
water supplied is 2.7 million gallons each day.
The filter plant is staffed by professionals licensed by the State of New York to
operate a water system. Our personnel receive ongoing training in the areas of
laboratory skills, mechanics, chemistry, safety, and more. Such training is a
prerequisite for license renewal which is required every three years.
The dedicated staff at the Water Supply are proud to be a part of the Town of
Newburgh family of service.